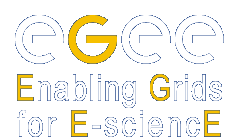 Memorandum of Understanding
Definition: What is an MoU?
An Memorandum of Understanding (MoU) is a written agreement that clarifies relationships and responsibilities between two or more parties that share services, clients, and resources.
Why is it important to have an MoU?
An MoU can strengthen the ability of two or more parties to mutually solve problems. Participating parties benefit from the interchange of ideas and practices.
What is actually included in an MoU?
MoUs cover a variety of issues and topics. Each party needs to contribute to the process of drafting an MoU. Effective MoUs can be as short as one page or quite lengthy. In general, MoUs should address the following:
The purpose of this MoU (Defines the scope)
Clarification of roles
Perimeters of confidentiality
Liaison/coordination
Process for resolving conflict
Periodic review of the MoU (monitoring and follow-up through specification of milestones)
Effective date, duration, amendment and termination
The MoU may also include
Participating parties fact sheets as annex
Required reports associated with the milestones
Joint participation in technical (e.g. data challenge) or dissemination activities
What are the essential ingredients of a useful and effective MoU?
The MoU is used when both parties do not want to pursue a contract that is legally binding (generally). Formal contracts can be intimidating therefore MoUs are the better option. However it can be used to regulate the relationship between parties. Generally MoUs are not enforceable however some clauses of MoUs can be enforceable. It is therefore advised to seek legal counsel on the enforceability of specific clauses.
MoUs used for institutes as well as for commercial partners will depend on the interests of both parties. Depending on how vague the MoU is it can be quite difficult to enforce. Some of the things to keep in mind for the MoUs are:
Why the MoU?
What do we want to achieve with the MoU?
When there is a problem how do we deal with it?
How can the MoU be enforced?
What are the clauses that count that an arbitrator if in dispute can read as intent?
Why EGEE is establishing an MoU with other projects?
EGEE will establish MoUs with other projects to facilitate and strengthen the collaboration between them. The MoU will identify areas of collaboration, clarify roles and commitments from parties involved and agree on a joint programme of work.