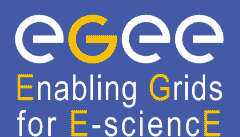 Business Forum Newsletters
The Business Forum publishes an electronic newsletter periodically for its members highlighting the most recent business related developments within EGEE and the surrounding Grid community.
Keep an idea out for the last EGEE Business Forum Newsletter which will cover the final analysis EGEE commercial opportunities - due out by the end of the month!
Download Now!